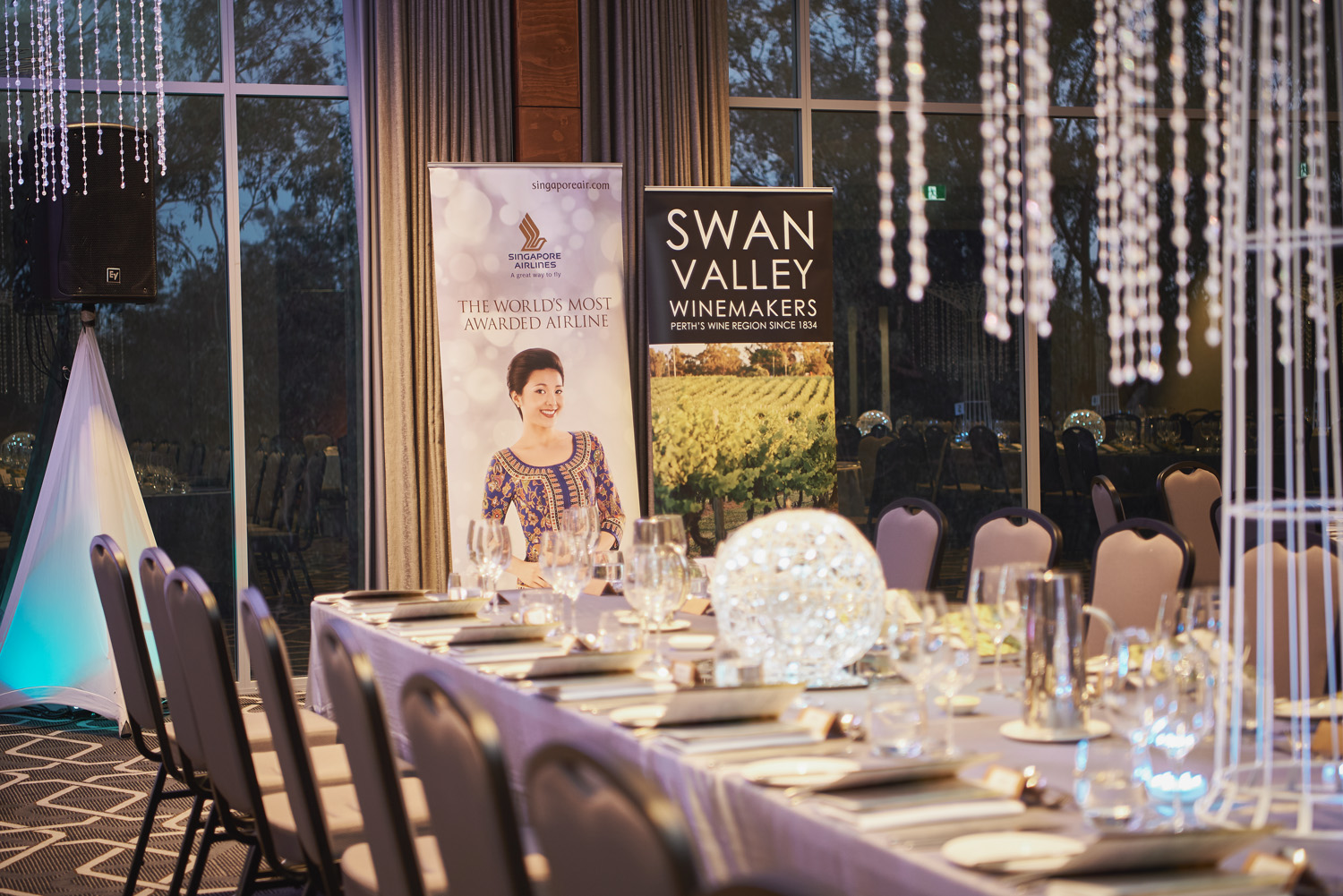 The annual Swan Valley Wine Show will consist of Wine Judging on Wednesday 6 November, followed by the Exhibitor's Tasting on Thursday 7 November at Caversham House and the Gala Awards Dinner and presentation of trophies on Friday 8 November at Mandoon Estate.
The Swan Valley Wine Show is recognised as being one of the premier regional wine shows in Western Australia.
Our international judge for 2019 is Mr Lim Hwee Peng from Singapore. Mr Lim is the founder of Winecraft Marketing and Services and Singapore Dux of the AWRI Advanced Wine Assessment Course 2014.
Mr Lim will join our two judging panels of expert wine judges Cath Oates (Chief Judge), James Godfrey, Courtney Treacher, Ann Marie Tamburri, Ray Jordan, Mike Bennie and associate judges.
Each year hundreds of wines are submitted by wineries from the Swan Valley and Greater Perth Zone. The Swan Valley is the oldest wine region in Western Australia, the second oldest wine region in Australia and in 2019 the Swan Valley celebrates 185 years of winemaking and this will be our 31st annual wine show.
The Swan Valley Wine Show would not be possible without the generous support of our partners. Singapore Airlines, City of Swan, Phenomenon Creative Events, Jackson McDonald, Labelmakers, Laffort Australia, MAP Bottling, SWAT Winery and Vineyard Suppliers, Cospak, Faber Vineyard, Saury, WA Wine Storage, Scoop Digital and Minuteman Press Midland.
Tickets will go on sale to the general public in October 2019 and will be priced at $140+gst per person. Please contact This email address is being protected from spambots. You need JavaScript enabled to view it. for ticket bookings.
---